Curtain runners and sticks

Refurbishment and upholstery

Wallpapers and wall coverings
We offer to chains of shops and individual boutiques both in Italy and abroad, a complete textile furnishing service, following the designer in the selection of carpets and rugs, wall coverings, backdrops and wallpapers, fabric boiserie and tailor-made seats. and on design.
We produce all fireproof certifications necessary for the regulations of the country where we ship the goods.
GM Tendaggi, thanks to its over fifty years of experience, is able to collaborate with Italian and international designers, shipyards and contractors offering levels of excellence typical of Italian craftsmanship.
We carry out prototyping, production, on-site installation and periodic maintenance in our factory when requested by the customer or by the belonging chain.
Outdoor
---
Pergolas/Arcades closures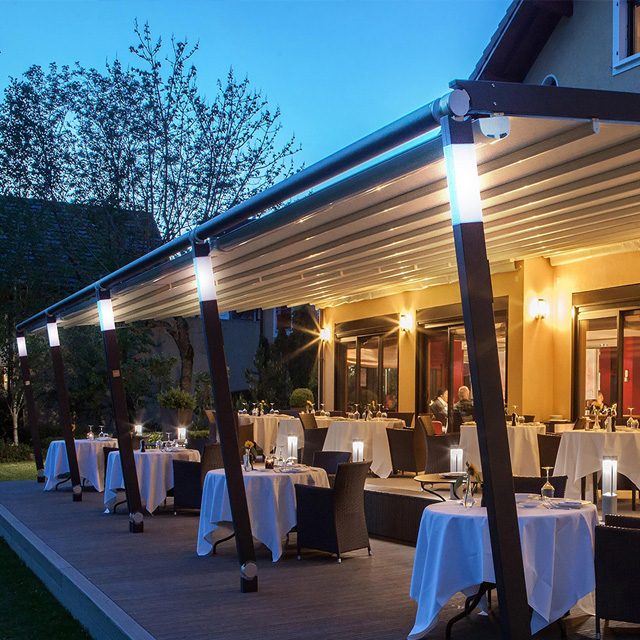 Study and customization of the interventions are the basis of the requests of customers and designers, whether they are hotels, restaurants, event rooms, bars or farmhouses, to create new rooms and outdoor areas of great aesthetic and emotional impact.
The large structures built in recent years have been a challenge that has enriched our knowledge and the ability to interact with all the workers and construction site problems.